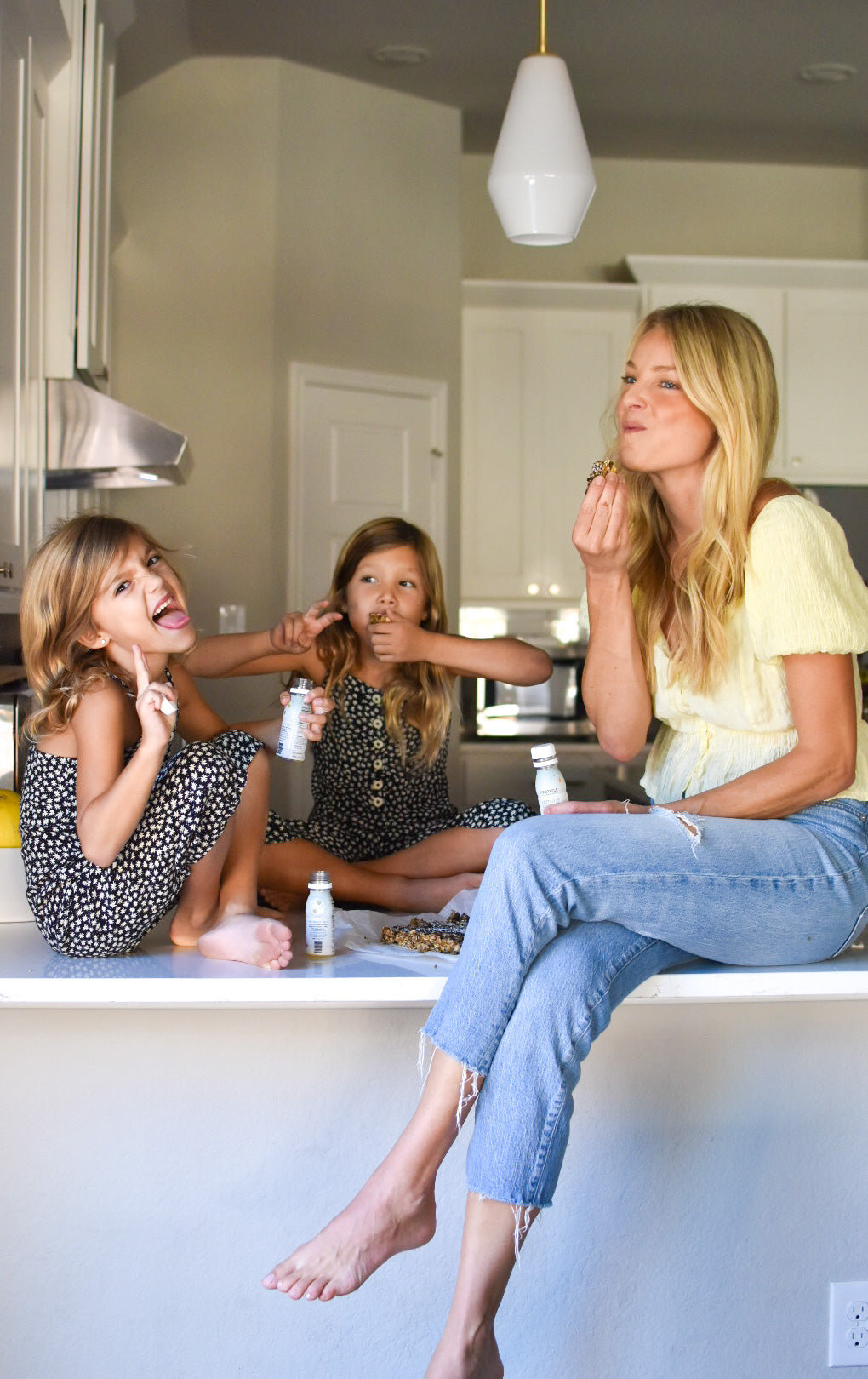 Whole Foods Lifestyle With Kids + Recipe From Our Friend Loved and Planted
Today we are hosting a guest blog post and recipe from Health Coach Jamie of Loved and Planted!
From early in the morning to late afternoon, your kids are going to be asking for snacks. In a world of marketing packaged, heavily processed snacks that appeal to kids, how do we transition them to whole, plant-based meals and snacks to better their health? Here are my top three tips for swapping those processed snacks for easy, nutritious snacks that they'll be sure to love!
1. CONTROL YOUR ENVIRONMENT
It's our job as parents to choose, prepare, offer food, and let our children grow into their bodies. We get to control our home environment and they get to learn to eat the foods we eat, eat how much they want, and grow healthily into their bodies. We as parents are responsible for the WHAT and the child is responsible for the WHEN, WHERE, AND HOW MUCH! Keep whole foods like fruit, vegetables, nuts, and more on hand so their options for snacks are nutritious and health promoting.
2. BRING POSITIVE ENERGY TO THE TABLE
The world will rise to meet what you put into it. The world matches your energy. The energy you bring to feeding your children is no different! Approach feeding your children with warmth, responsiveness, and support while also maintaining a sense of structure and expectation for your child. Offer a variety of foods in a neutral, pleasant environment bringing joy rather than pressure to the table.
3. INVOLVE YOUR KIDS
Bring those little hands into the kitchen and along with you to the grocery store to pick out their favorite fruits, vegetables, nuts, and other nutritious snack items. Children love to be involved and studies show that children are more likely to eat nutrient-rich foods including fruits and vegetables if they are involved in preparing them. Modern reliance on packaged snacks and lack of modeling by parents in preparing whole, fresh foods has led to a drop in cooking skills for kids and a missed opportunity to serve more whole, nutrient-dense foods.
Here is our go-to recipe for homemade nut-free granola bars, which is the perfect whole food swap for those packaged granola bars. With so many nut allergies present these days I wanted to give you a nut-free option, but you can swap any of these seeds out for nuts.
Loved and Planted Planted Homemade Granola Bars
Ingredients
2 cups rolled oats
2/3 cup sun butter
1 cup dates
¼ cup pumpkin seeds
¼ cup sunflower seeds
2 tbsp chia seeds
1 tbsp ground flaxseed
¼ cup shredded coconut
1 tsp vanilla
¼ tsp cinnamon
¼ cup mini vegan chocolate chips
Pinch of salt
Instructions
1. Line 8x8 pan with parchment paper.
2. Puree dates in food processor or high-speed blender.
3. In a mixing bowl add all ingredients and mix with a wooden spoon or spatula.
4. Press the mixture into lined pan and place in refrigerator or freezer to set for at least 1 hour in freezer or up to 3 hours in refrigerator. Drizzle with melted
vegan chocolate chips and extra shredded coconut if desired!
5. Once set, cut into bars. Enjoy immediately or store in airtight container in fridge for up to 10 days.
If we want to see the shift towards health in the world, then we must start by making the shift within our own family. If I know you, you want more for your children and for their future than the average person, but sometimes it feels so hard to break down the habits that have already been instilled into your family or kids. It's a lot harder to get rid of a habit than to start a new one. It's tough to reverse course, but it's possible and it's powerful! What's one packaged snack you can remove from your environment today and swap for a whole food, nutritious option?
For more plant-based, holistic health tips and recipes follow along at
www.lovedandplanted.com.