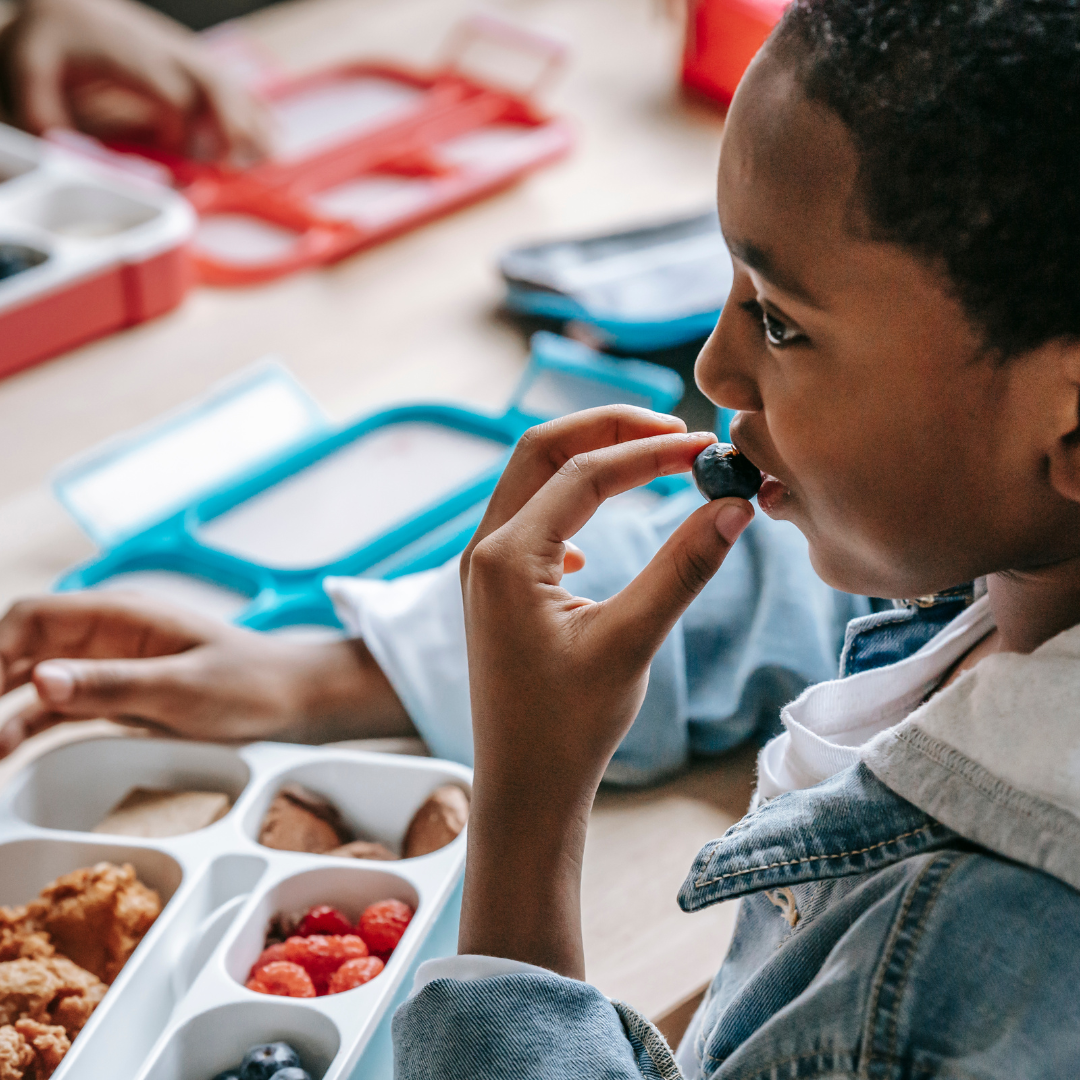 Leaning in (Without Giving in) to Littles' Selective Eating
While the term "picky eating" has fallen out of favor for the current verbiage, "selective," the frustration that follows this phase (or phases for some kiddos) is still the same for parents. As you try to ensure your kids have well balanced meals multiple times a day, they seem to choose the same familiar foods again and again, leaving you unsure that they're getting the necessary nutrients. We've been there too, and along the way picked up a few tips from our own family experiences as well as that of the VitaFam community. Here are a few favs:
Switch Up The Style:

serving the same foods but prepared in a variety of styles can help kids find a preparation they prefer rather than completely eschewing a particular food. For example, one of our kiddos had tried carrots raw, steamed and even roasted… but then we grilled them. Game Changer.  

Dip, Top and Douse:

Don't be afraid of butter when it comes to getting kids to like veggies, after all a

high quality, grass fed unsalted butter

(or ghee!) adds a great dose of healthy fat kids need.  While dressings like ranch and toppings like nacho cheese aren't exactly adding nutrition, simple subs like making your own greek yogurt based spiced dip or adding nutritional yeast to the tops of broccoli, achieve a similar flavor and bonus boosts of protein and B vitamins respectively.

Find New Formats:

Texture, shape and size can go a long way with the littles. If scrambled eggs are too "slimy," try hard-boiled. Cheese too "melty," (who knew that was possible, right)? Try string cheese or small rounds like Baby Bell. There are even great new packaged vegetables on the market like

Poshi

marinated asparagus, cauliflower, artichokes and french beans. Each of these are also great on-the-go! 
And of course, supplementing with Vitaminis can give you the peace of mind knowing that even if noodles are the only solid food they've chosen to eat today (and yesterday, and the day before…) they're getting a boost of essential vitamins and minerals…and who knows, tomorrow they may even allow you to switch up the shape ;)