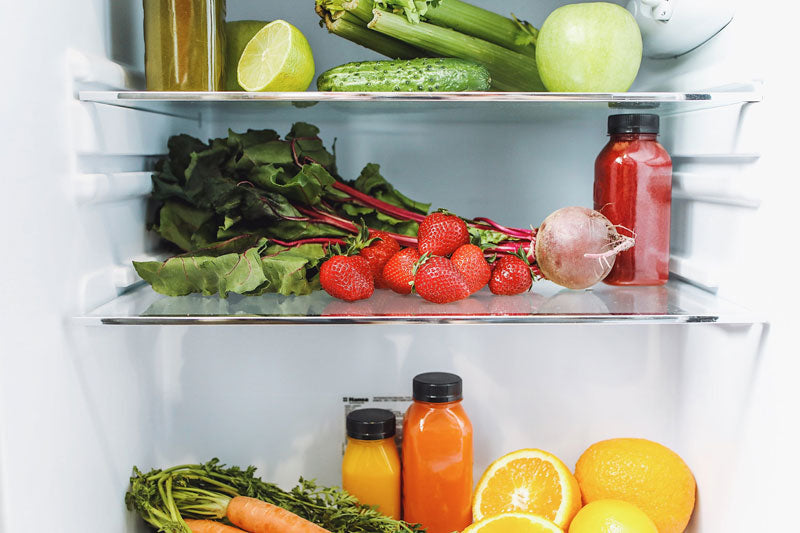 Fresher from the Freezer: Getting the Most out of your Fruits & Vegetables
Frozen Kale? Green Beans? Even Squash? You bet!  If you're looking to maximize nutrition while reducing food waste (and cost, bonus!), it's time to take another look at your freezer. Not simply just an ice (or ice cream) chest, the freezer can and should be an essential extension of your crisper drawer. 
While it's easy to think fresh is best when it comes to produce, freezing can actually help fruits and vegetables retain the highest levels of nutrients. Packed at their peak, off season ingredients can offer year round opportunities to enjoy flavors of foods like berries and stone fruits while maximizing both nutrition and taste. 
Added bonus: with the washing, peeling and chopping already done for you, it's a lot more likely you'll turn to frozen produce to amp up the nutrition of your family's dinner on a hectic weeknight. Ready to get resourceful?  Smoothies are a go-to for sure, but also consider warming fruits to top oatmeal, toast with nut butter or weekend waffles.  Veggies can go straight from the freezer into a stir fry, casserole, soup or chili, boosting the flavor and nutrients with barely any effort.
To truly maximize your intake without busting the budget,
diversify your groceries
and explore more freezer finds -
grapes as ice cubes
anyone?  Share your freezer favorites with the #miniwin - we can't wait!