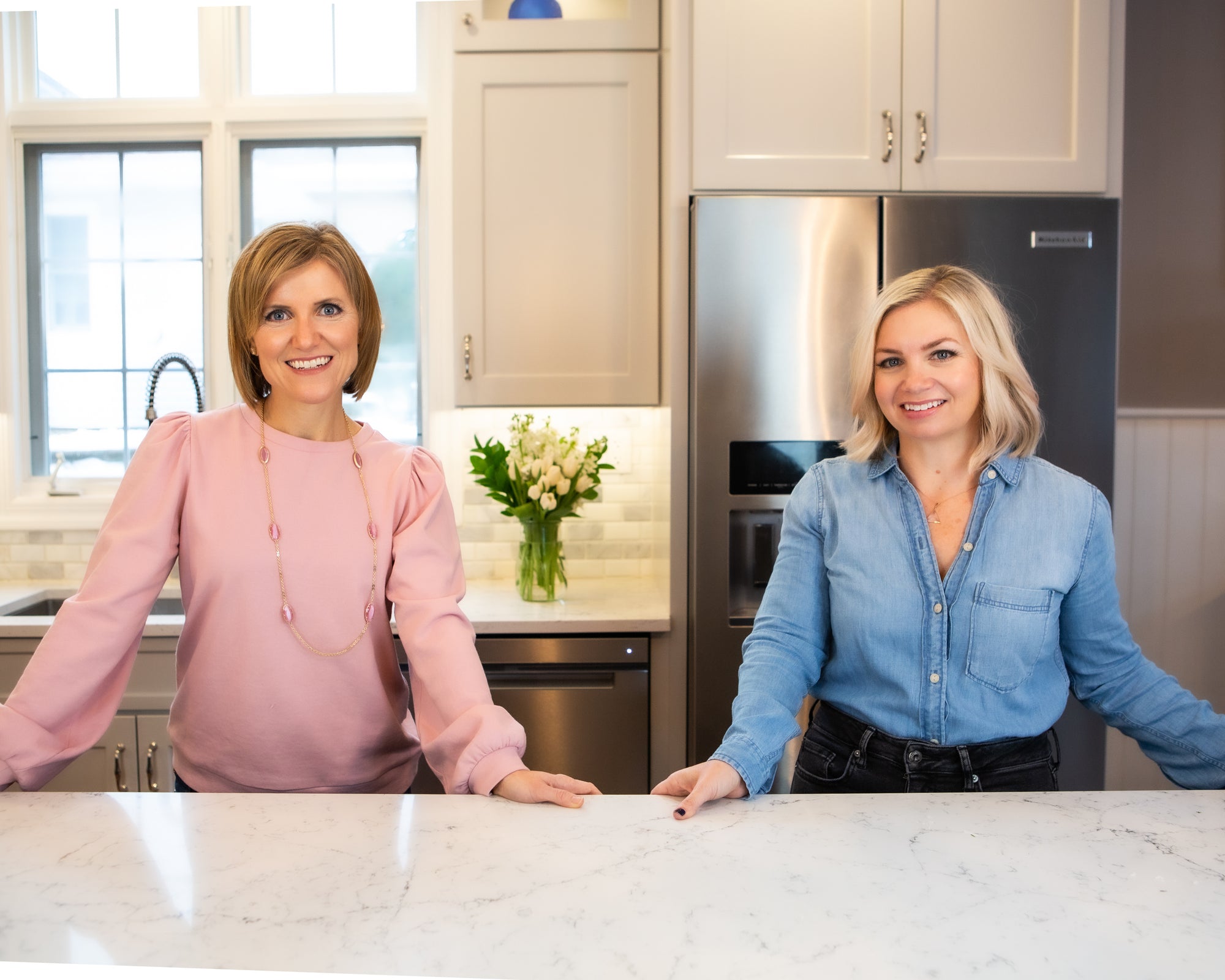 How Jen and Lauren Found Their YOUnique Lifestyle Balance
YOUnique Balance offers a truly unique service for moms and families, helping you learn to make healthy swaps, grocery shop more efficiently, or refresh your home pantry! We were able to ask the founders of such a useful service, Jen and Lauren, about how they got started offering their helpful solutions. 
Can you tell us a bit about yourselves?
We are Jen Alsman and Lauren Solberg, owners of Younique Balance Health Coaching and Holistic Integrative Nutrition Health Coaches. We started our business in February of 2021. We live in the Western Suburbs of Chicago. We are moms to all girls and met when our now teenage daughters were in preschool.
Hey, I'm Jen and I live in Clarendon Hills with my husband, Grant, and two daughters (13 and 9). In addition to YBHC, I am a group fitness instructor at barre3 in Clarendon Hills, where we value how movement makes you feel inside and out. Outside of work, I am involved in a few charity organizations and love finding time to connect with friends over coffee or for walks.
Hi, I'm Lauren and I live in Hinsdale with my husband and three daughters (14, 13 & 11). I love traveling, hanging out with our two pups, and spending time in the kitchen trying new recipes. Meditation is my favorite health hack!

Tell us about what made you want to start Younique Balance?
We have both been through our own health struggles, from autoimmune disorders and GI issues to IVF and disordered body image. During these hard times in our lives, we were able to lean on each other for support and build a support system through a variety of practitioners. We want to create that community for other moms. We understand how hard it can be to make any type of lifestyle shift. We are here to empower moms to take control of their health and wellness
journey. From stay-at-home to working moms, we understand that each mom's health journey is YOUnque to them and requires a tailored approach.
Tell us more about what you offer to moms and families?
We offer one-on-one or group health coaching, Family Wellness support and workshops for moms and girls. In our Health Coaching Programs, clients can choose from a 3 month or 6 month program. During their program, clients learn to:
set and accomplish goals
explore new foods
increase energy and reduce stress
feel better in their body and mind
improve personal relationships
Through our Family Wellness Program, we take a simple and holistic approach to treating "outside the box" learners through nutrition and lifestyle shifts. This program will teach you natural ways to support your learner's academic, social and behavioral needs. We can help bring calm to your chaos. In addition to working with moms, we have a passion for working with young girls. Through one-on-one coaching and our Mind Body Workshops, we empower girls of all ages to learn how to properly fuel their bodies and minds. We want girls to have a healthy relationship with themselves and the food they put on their plates.
In what ways has practicing health coaching shaped your daily wellness routines?
Becoming certified as Holistic Integrative Nutrition Health Coaches has taught us
self-awareness and appreciation for our health. We realize that when we prioritize small, daily habits (such as movement, mindfulness, eating well), we begin to feel better in our bodies and minds. When we feel good, we are more motivated to keep going. We have learned along the way that there is no "quick fix" or magic pill. It takes consistent, daily commitment to achieve balance with your mental and physical health.
What is one of your favorite, easy food swaps?
We find that individual, flavored yogurt cups/tubes tend to have a lot of added sugar and contain food dyes. In our homes, we buy Plain Whole Milk Greek Yogurt in a 32 oz size. We then add a natural sweetener (honey or maple syrup). Our kids can then add fruit of their choice, such as blueberries, strawberries, mango, banana, raspberries, pineapple, etc. Be creative!
What is your go-to healthy snack right now?
Definitely a Smoothie! Smoothies are an easy way to pack protein, fat, fiber, and greens into your everyday routine. We love them for breakfast or an easy afternoon snack! Super refreshing for summer.
Here's a fun recipe (that includes Vitaminis): Serves 2
1⁄2 Avocado (fresh) or 1⁄2 cup frozen
1 Banana (fresh or frozen)
1 scoop Vanilla Protein Powder
2 cups Milk of choice
Handful of Spinach
1 Vitaminis Bottle
1⁄2 cup Tropical Fruit of choice (pineapple or mango)
Blend together in a high powered blender
*add ice or more liquid as needed

You are both mothers. How can moms make health a priority but still fun for their families?
Get the family involved! Whether that's having your kids help meal plan or meal prep, get them in the kitchen. When kids feel like they have input into what they eat, they are more likely to eat it. Move with your kids! Make movement a priority for your family. Maybe that's family hikes, bike rides or even dance parties in the kitchen. Model mindfulness! Show your kids the importance of mental health in addition to physical health. Show them or teach them deep breathing or quick meditations.
What are a few simple daily rituals/habits that moms can do to kickstart their families health today?
1. Have a plan! Plan and prep snacks and meals! Cut up fresh veggies and wash fresh fruit! Store easy grab and go snacks (string cheese, hummus/guacamole packs, hard boiled eggs, Vitaminis) and produce on a low shelf in the fridge that your kids can reach.
2. Hydrate! Make sure all members of your family are drinking enough water throughout the day. We love to infuse our water with fresh fruit or herbs, like mint. We also don't let our kids leave home without their refillable water bottles.
3. Protein, Protein, Protein! Our kids know that protein is a must at every meal and snack in our homes. Protein is so important for brain development and to build strong muscles. We also understand that kids will be kids and will ask for those sugary snacks. No problem, pair that snack with some protein to keep their blood sugar balanced and avoid the sugar crash!
4. Get Outside! Kids and adults benefit from being out in nature, whether it's going for a bike ride or walk, jumping on the trampoline or even drawing with chalk. Being outdoors is beneficial for both our minds and bodies.
How do you keep up with or form your healthy habits?
Start small and schedule it. We are firm believers in starting with small shifts in your everyday habits/routines, whether that's drinking more water each day or carving out 5 minutes just for you. You have to start somewhere, it doesn't matter how small.
How can I request a consultation? 
Our initial consultations are always complimentary! You can schedule yours at
www.youniquebalancehc.com. Also, follow along on Instagram at @youniquebalancehc for more mama motivation, healthy swaps, and family friendly recipes.