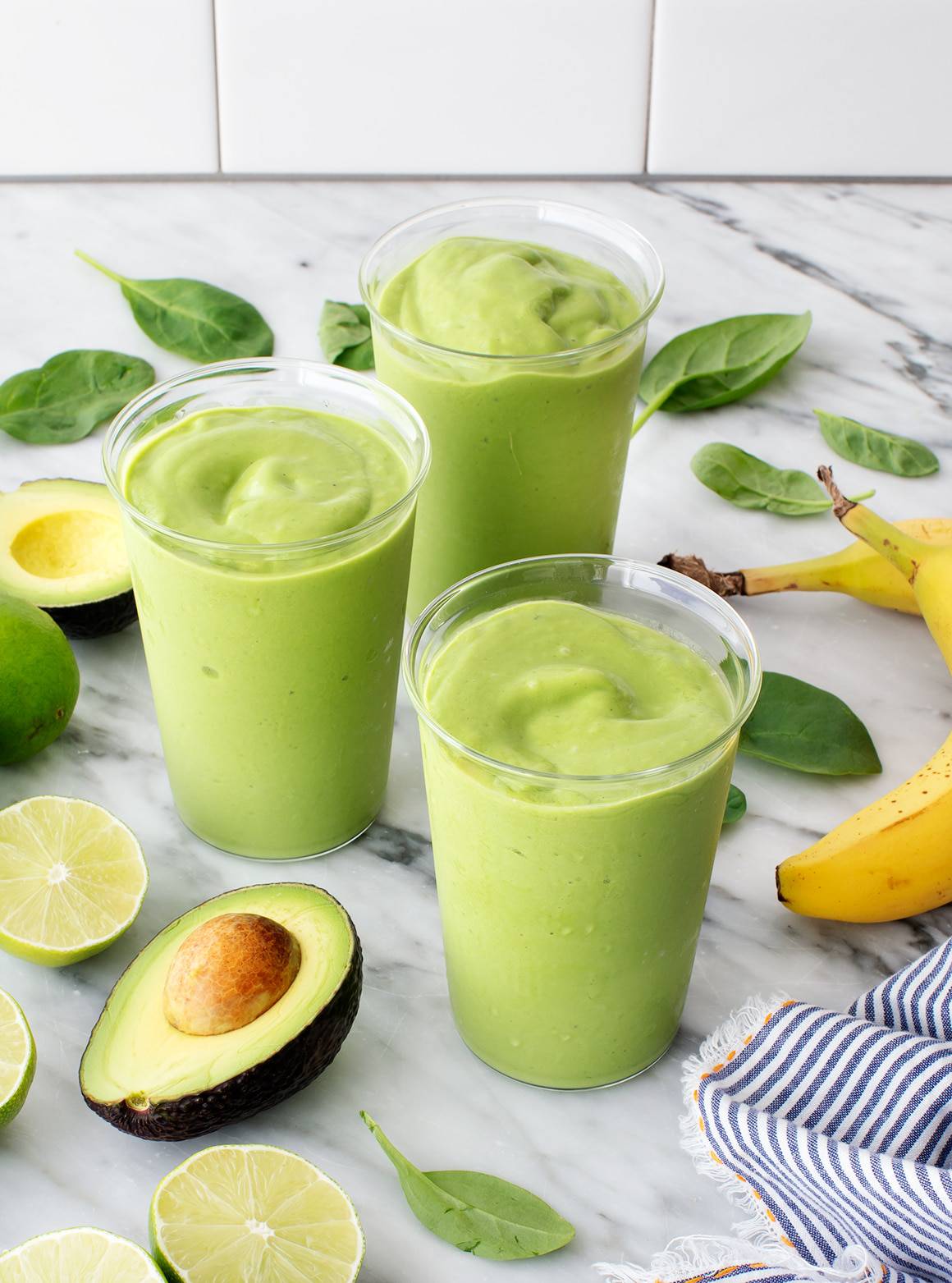 Vitaminis Avocado Smoothie
Not only do avocados taste delicious, but they are incredibly nutritious as well.  With 3 grams of fiber and no sugar, they are essentially the only fruit with good fats.  According to the Dietary Guidelines for Americans, replacing saturated fats like those in butter and other full-fat spreads, can reduce the LDL (bad) cholesterol level in the blood, which can lower your risk of heart disease and stroke. The unsaturated fat in avocados can also act as a nutrient booster by helping increase the absorption of fat-soluble vitamins A ,D, K and E.  Read more about the benefits of avocados
here
.
We love this smoothie recipe because it has all of the amazing nutrients of avocados PLUS the Vitamin C, Zinc and Magnesium in Vitamins Immune Support. Give it a try!  We know you'll love it.
Ingredients:
1 fresh avocado

1 Vitaminis Immune Support juice shot

1 cup almond milk (or any other milk of your choice)

1 ripe banana

1 tablespoon honey or sweetener of your choice (optional)

1/2 teaspoon vanilla extract

Ice cubes (optional, for a colder smoothie)
Instructions:
Cut the avocado in half, remove the pit, and scoop out the flesh into a blender.

Add the Vitaminis Immune Support, almond milk, banana, honey (if using), and vanilla extract to the blender.

If desired, add a handful of ice cubes for a colder smoothie.

Blend all the ingredients until smooth and creamy.

Taste the smoothie and adjust the sweetness or thickness according to your preference. If it's too thick, you can add more almond milk or another Vitaminis Immune Support; if it's too thin, you can add more avocado or banana.

Once the desired consistency is reached, pour the smoothie into a glass and serve immediately.
Enjoy, knowing you are getting a smoothie that is easy to love, beyond taste as well as all of the health benefits of avocados, which are great for your vision, heart and digestion!