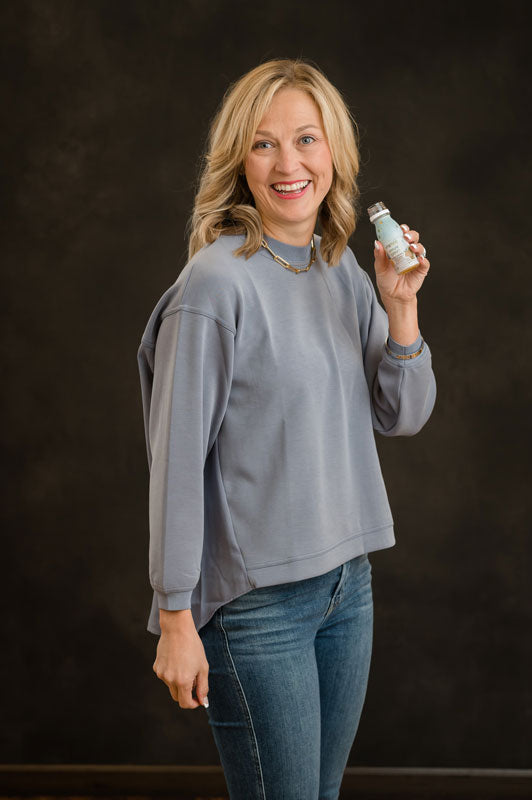 Meet the VitaFam: Founder Leslie Danford, Husband Will & 3 Boys + 1 Girl
It's been said that necessity is the mother of invention, and for Mom of 4 and Vitaminis founder, Leslie Danford, the sentiment rings true in more than one way.  When the COVID19 global pandemic found her at home with her growing and often hungry kids, the beverage industry vet felt as frustrated as many other parents while scanning kids snack and drink options and finding mostly sugar-filled, low quality and nutritionally empty offerings.  
Beyond the need for easy and convenient (portable and school friendly) choices, sending her boys back to school had her mind focused on supporting their immune systems, protecting them as much as possible during an especially challenging time.  With a focus on whole food nutrition, Vitaminis was born as a way to deliver immune supportive minerals and nutrients without resorting to gummies, pills or powders.  Delivering the right mix of Vitamin C, Magnesium and Zinc in a kid-friendly, sippable size can help with minor health concerns common in kiddos including constipation and the ubiquitous runny nose (ever more concerning as a symptom especially in a school setting) and give parents peace of mind.  Her own group of high standards taste testers gave it six thumbs up for flavor and she hopes yours will too!