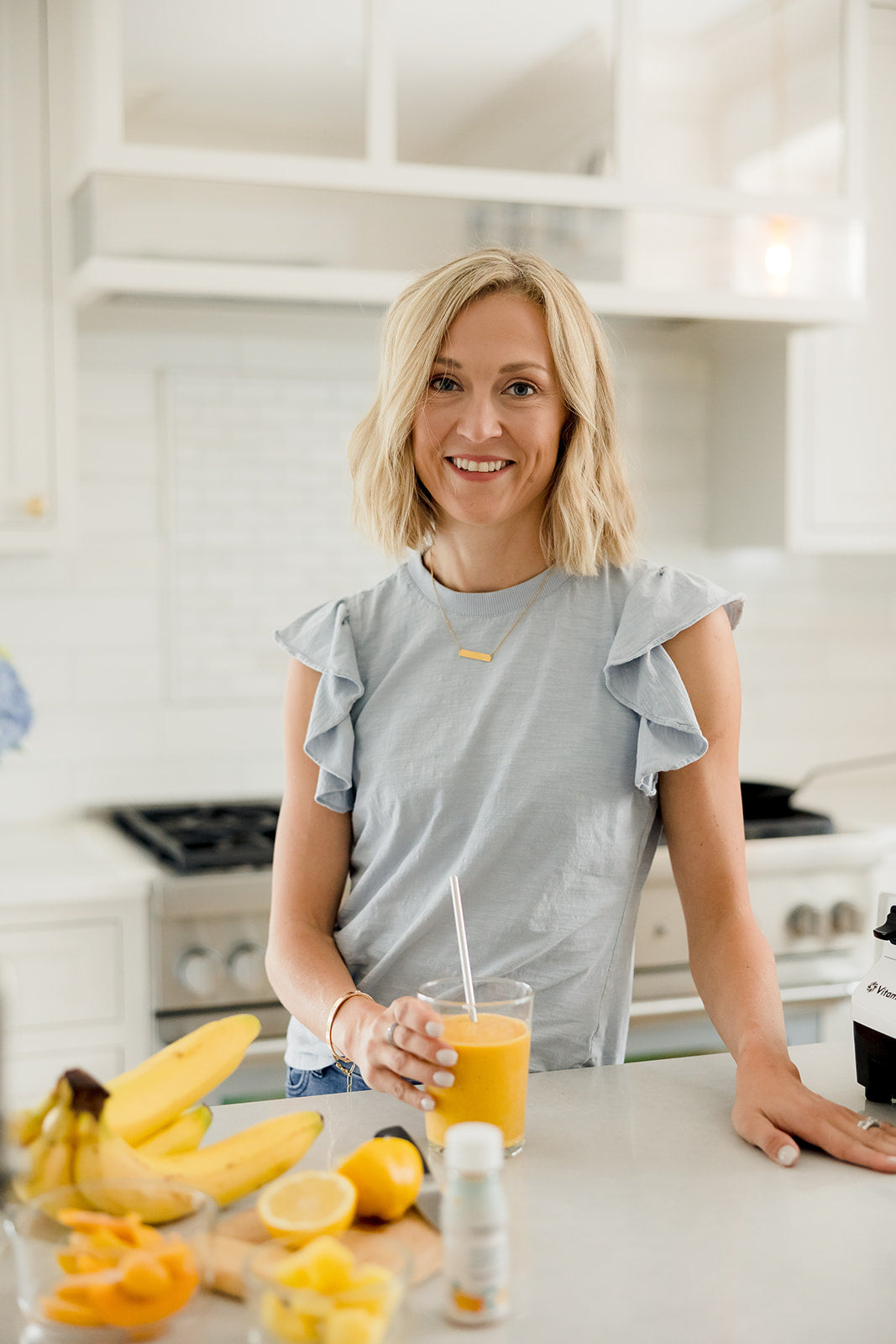 Sunshine Turmeric Smoothie Recipe
This sunshine-colored smoothie makes for a great morning pick-me-up or afternoon snack. The addition of inflammation reducing turmeric powder adds even more nutrients to this already packed smoothie. When you add some the frozen fruit (in this case pineapple and peaches) and banana, you have yourself a healthy, belly-filling treat. This recipe serves one adult. 
Ingredients

1 Banana 
¼ Cup Frozen Pineapple
¼ Cup Frozen Peaches 
1/2 Squeezed Lemon Juice 
1 tsp of Turmeric Powder
1 Immune Support Vitaminis Drink Shot
Instructions
Combine all ingredients in a blender

Blend until smooth

Enjoy!
f you make this smoothie for yourself or your family tag us on Instagram at @vitaminisbrand so we can share your creations!