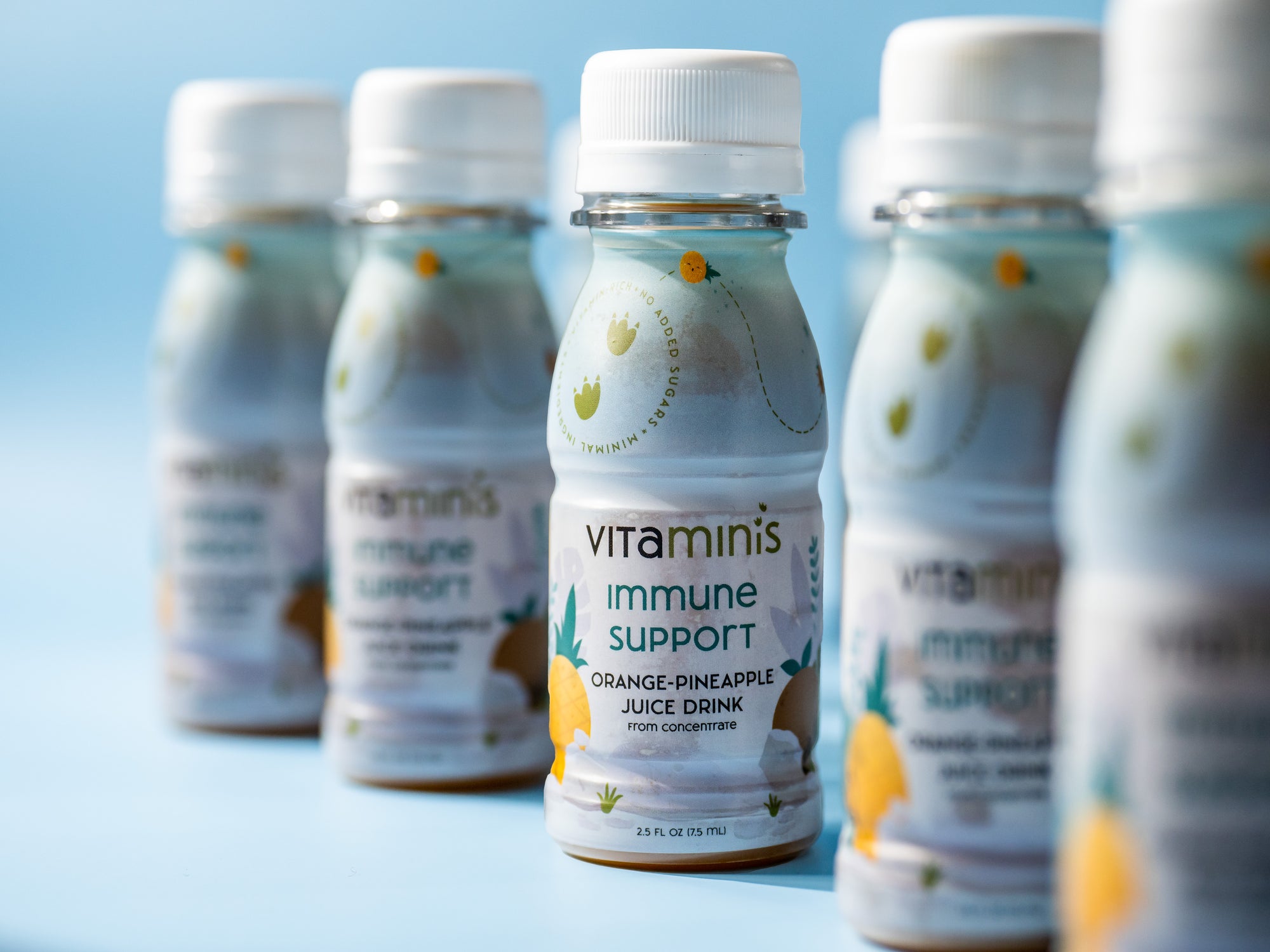 Rest Assured, a Behind the Scenes look at Vitaminis Quality Control Process
Mixing, testing, weighing, bottling, capping, labeling and boxing. Phew, the behind the scenes process of bringing Vitaminis to shelves, or directly to you, is detailed, and at the heart of all of it is a focus on quality assurance. We take it super seriously because we want to be sure we deliver all of the nutrients you depend on for you kiddos, and, as parents ourselves, know how challenging it can be to put your trust in a product when there are new options everyday, all with different claims.  
That's why transparency is key from our suppliers to our manufacturer and we're continuously monitoring each batch made to check its content at multiple stages of the process. First, when we reconcentrate the orange and pineapple juices, we're making sure their natural properties are maintained. Next, we ensure the Vitamin C (also listed on the label as Ascorbic Acid), Magnesium Citrate and Zinc Citrate are at the proper levels for the nutrient needs of our pint sized product, delivering the percentages represented so you can be sure they're not too much for your pint sized protege.  
So whether you nerd out about the production process as much as we do or simply care about the final product, be assured that our quality controls are designed to deliver a supplement you can trust, with a taste your kids can crave (healthfully!).