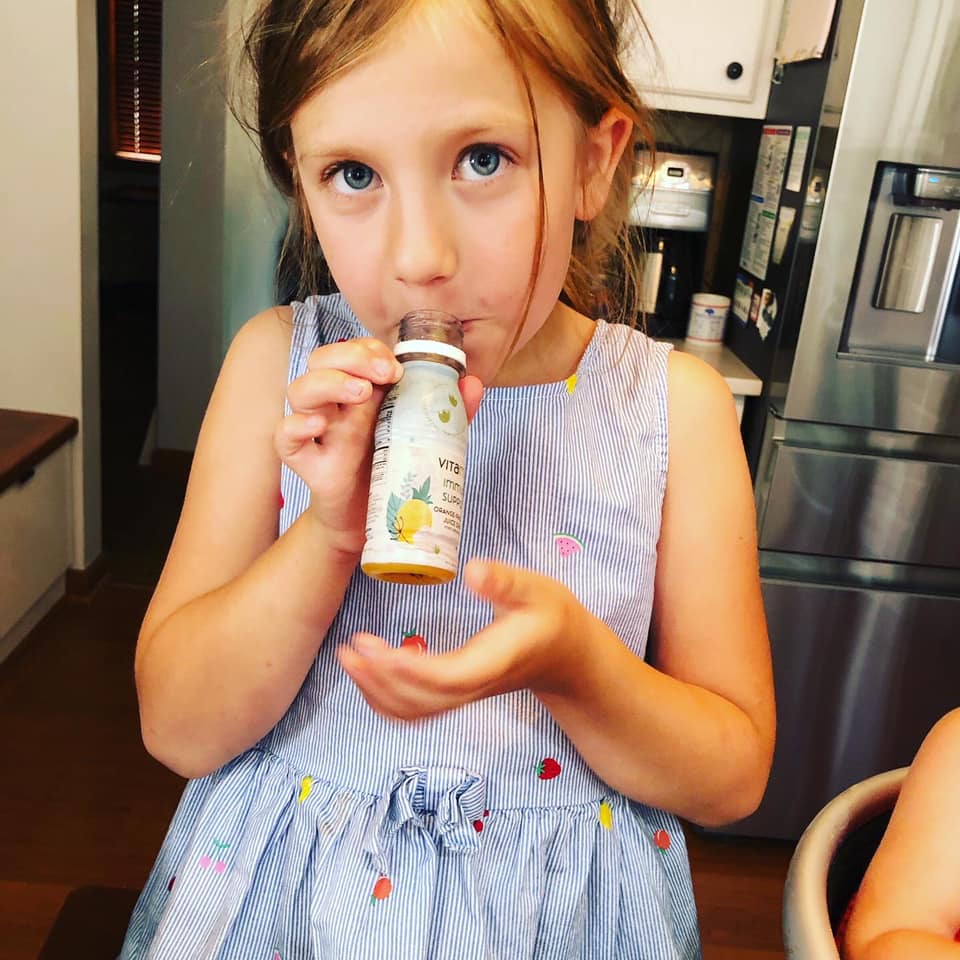 Meet the VitaFam: Mom Renee Cook, Husband Jim & 3 Girls
When your work is food, it stands to reason that feeding your little ones ends up top of mind quite frequently. For advertising executive turned food writer turned mom of three Renee Casteel Cook, mixing her profession with her personal life often happens in the kitchen.  
After completing a culinary nutrition program in Fall 2020, Renee found herself cooking more. The learnings she gained from this program coupled with using baby led weaning for her young twins got Renee very interested in children's nutrition.  Then, when her oldest went to Kindergarten and wanted a juice box included in her lunch like her peers, the quest to find a better beverage began! 
What do you find most challenging about meeting your children's nutritional needs?
With a decent age gap (4 years) between my oldest and our twins, I've learned a lot about kids'
natural taste progressions
. All of my kids were rockstar eaters when they started, but over time, less nutritious options have been presented to them (whether at friends/grandparents houses, school, etc) and of course, some of them are delicious!  At home, we try to present healthier options to keep things balanced. Whether I'm putting Vitaminis in a lunchbox or offering it with a
snack at home
, I feel good about them getting nutrients essential to support their growing immune systems.