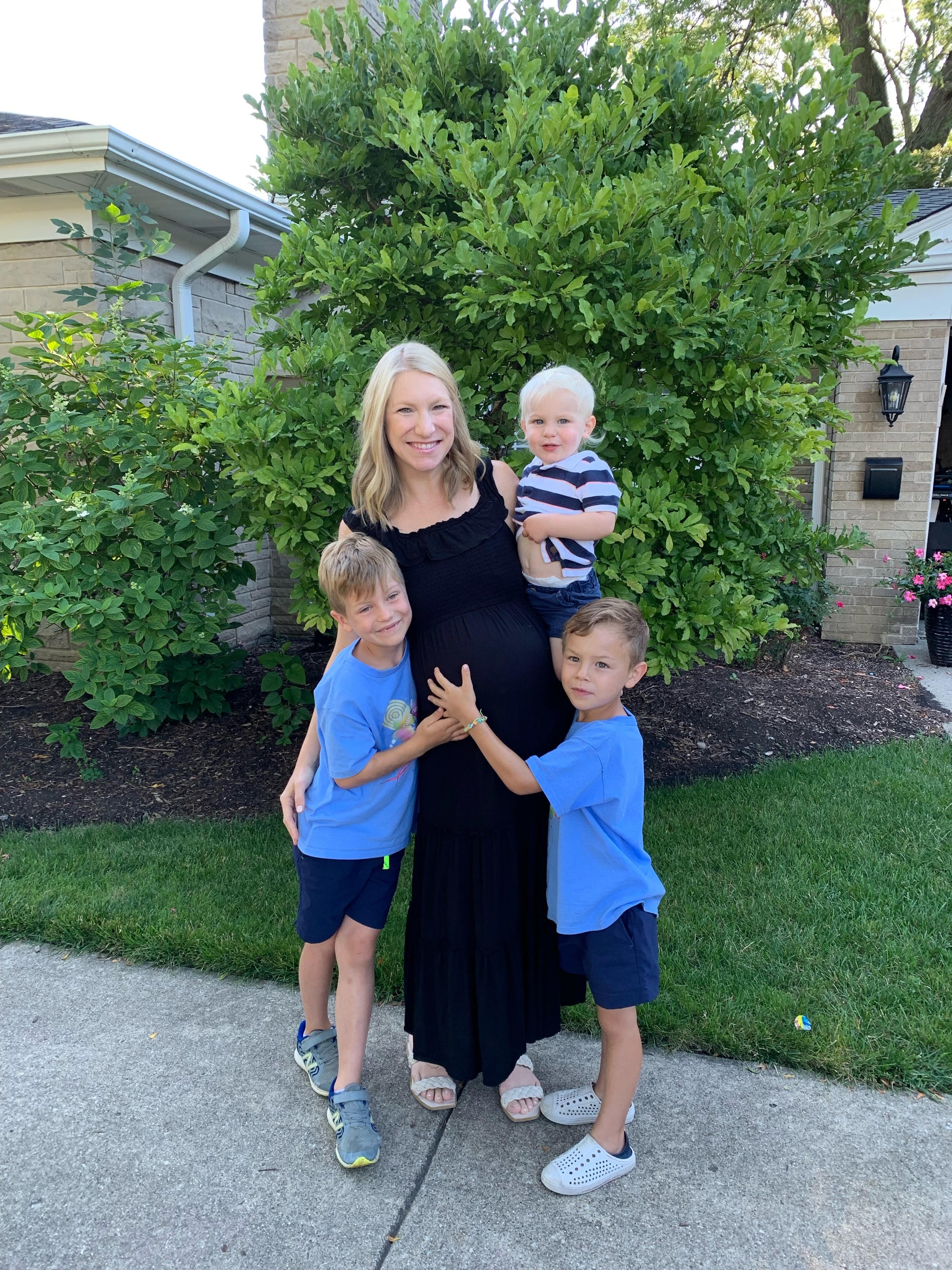 Meet the VitaFam: Mom Diana Corte Bicicchi, Husband Vince, 3 Boys
With three boys who are always going, and growing, VitaMom Diana keeps up with her boisterous brood by ensuring they each take a multivitamin, omega, calcium and Vitamin D supplements and occasionally adding in an elderberry and/or refrigerated probiotic. But remembering all of those, and ensuring they actually take them, can be a formidable challenge.
"It's a balancing act for sure, and deciding which vitamins to purchase has been confusing as well," she says, adding that, "one of our biggest challenges is getting enough calories in for one of the boys who's on the smaller side [of his growth chart] - and we used to have issues with food allergies/intolerance but thankfully he's grown out of those."  
Focusing on ingredient labels, Diana looks at key words like "no hormones" when purchasing the family's meat and dairy products, and "no added sugar" for packaged goods and beverages. "Vitaminis has been a great option for our family as the boys often want something other than water and some juices or even sports drinks can have so much sugar," she notes. Perfectly portioned to span the ages of her toddler through her elementary schooler, Vitaminis has been multi-use in the Bicicchi household, from breakfast booster to lunchbox buddy, and even as a base for after school smoothies or grab and go snacks. Diana feels good knowing her busy bunch is getting the base they need to keep them fueled for school, practice and the playground.