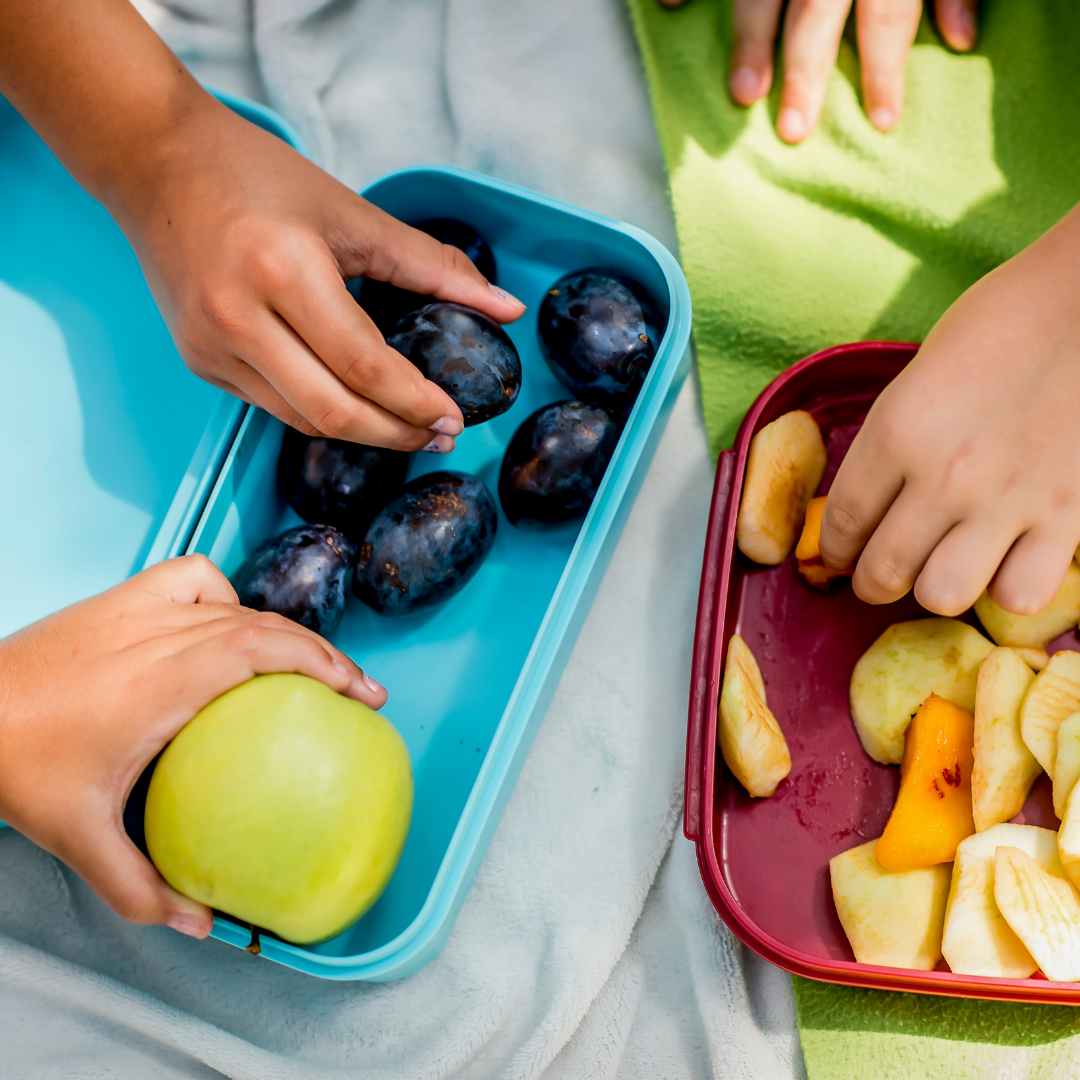 Making Meal Time Fun: Feeding Gear for the Whole Fam
Looking for a little inspiration to streamline, organize and even, dare we say, beautify, meal time for your kiddos, at home and on the go? Look no further than our fun product feature for feeding gear that will make getting them fed less of a struggle and - bonus - offer creative ways to serve familiar foods that might have gotten less appealing of late.
First Feeding: EZPZ
Whether you're introducing solids via Baby Led Weaning/Feeding or not, the EZPZ brand has become a go-to for many parents looking to minimize mess, both during mealtime, and for easy clean up after. These fun, silicone plates and bowls (and now cups too!), suction to the table (no more plate tossing) and wipe clean.  We love this mom founded small business and follow their blog for recipes, tips and even crafts (the Play Mat is a great multi-tasker for older kiddos).   
A Modern Metal: Ahimsa
Founded by another mom, and pediatrician, Manasa Mantravadi, after her own mom replaced all of her children's plastic bowls and spoons with traditional Indian stainless steel, Ahimsa's divided plates, snack bowls and cups as well as silverware aren't just beautiful (though they are certainly that as well), they're made of one of the safest materials available in feeding. Dishwasher safe and unbreakable, the company touts them as "not just dishes but educational tools to encourage a lifetime of healthy habits." As evidence, we love their Mealtime Guide, a graduated approach to feeding toddlers through grade schoolers.
On the Go Organized: Bentgo
By now you've heard about bento boxes, but have you heard of
Bentgo
? It's one of our favorites for kiddos because there are SO many options for fun patterns and colors, and that little circular section in the middle is absolutely perfect for trial tastes of something new, a go-to dip, or a right-sized treat. Leakproof, drop proof and with an interior tray that's both microwave and dishwasher safe, you might just want one for yourself (don't worry, they have those
too
)!