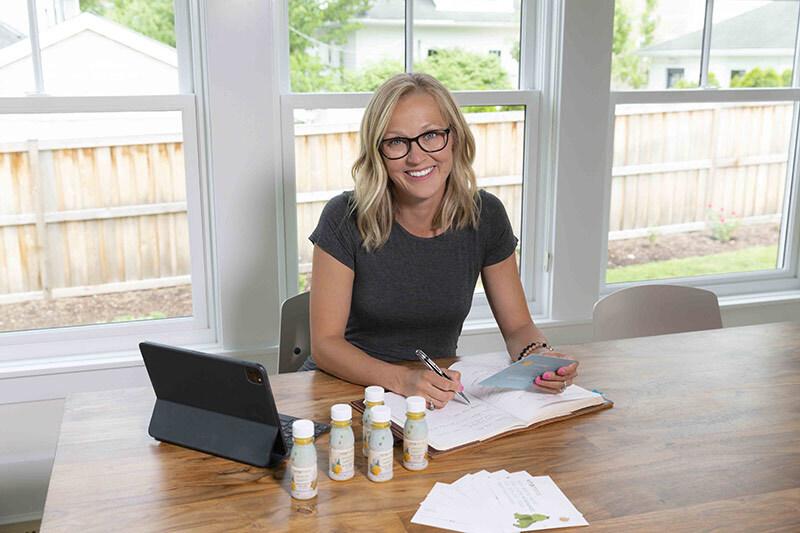 We're Mighty Glad You're Here!
Welcome to Vitaminis!  We are so glad you found us and are excited to welcome you into our community.  What we put into our bodies has such a huge impact on our health and wellbeing, our energy levels and even our state of mind.  It's not just that Food is Medicine… Food is Health!
I started Vitaminis because I knew there had to be a better way to make sure nutritional needs were being met for me, my friends and my family.  I took Vitamin pills when I was pregnant, but they always made me feel nauseous.  Also there were so many ingredients on the back of the bottle that I didn't recognize, and that I later found out were added in order to help the pills move through the manufacturing machinery (like magnesium stearate).  Yuck!
Gummy vitamins were of course delicious, but I didn't love the idea of coating my teeth with sugary candy every day, and I was worried that the idea of eating candy every morning or evening was developing bad habits in my kids.  I was handing out more than 10 gummies for every serving!  When my dentist put up a warning sign on the front desk about gummies, that was the last straw for me.

There were of course other liquid or powder options, but they often had strong flavors, strange textures, or were just too messy or too much work.  I knew there had to be a new way.  I was looking for natural foods or beverages that were enhanced to deliver nutritional and functional benefits, but I didn't see anything like that.  That's when I decided to launch Vitaminis!
Vitaminis are designed to taste great, made with natural fruit juice and no added sugar, but also to be very clean with as few ingredients as possible.
Our Immune Support shot is made with orange pineapple juice and has much Vitamin C as 3 oranges, as much Zinc as 4 avocados, and as much Magnesium as 5 cups of spinach!  It does not require refrigeration, so is the perfect thing to pop in your purse or a lunch box.
Vitaminis Gut Health shot is made with blueberry juice and banana puree and has as much fiber as 1 cup of broccoli and as much probiotics as 2 cups of yogurt.  It goes well in a smoothie or on its own.
We are on a mission to make getting nutritional needs met easy, fun and guilt-free.  What we put into our bodies is so critical, and making sure you get the right vitamins and nutrients is so important.  We are building a functional food and beverage brand with no added sugar or mystery ingredients, that is always convenient and tasty.  Vitaminis. Mini. Mighty. Tasty.