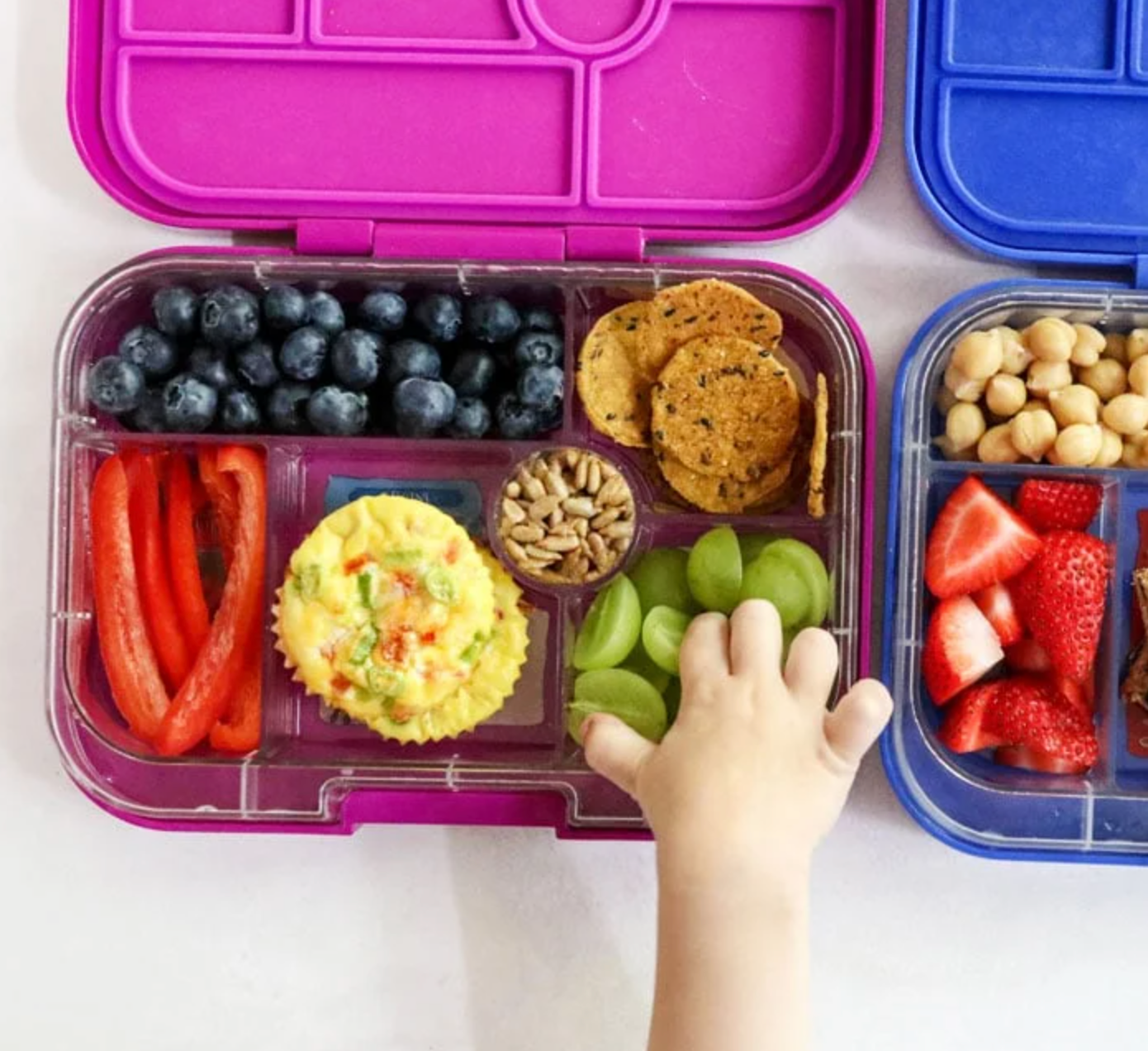 Get back to school with fun filled lunch boxes!
Back to school is here and with another year upon us, it is time to get creative with lunches for our children! Say bye bye to your typical PB&J and hello to crafty and healthy lunches that your kids will be excited to munch on! 
This year we are creating themed boxes based on favorite dishes and making them "kid sized". Diversify the foods your kids are receiving and make sure their lunches are packed with all the nutrients they need. To top it off, adding a Vitaminis into each lunchbox is the perfect way to reassure that they can go throughout their day with a meal packed with nutrients. 
Check out new and improved lunch recipes below to start out the school year right. 
The Classic Box: 
If your child loves keeping things traditional when it comes to lunches, stick to the classics and create a box with all their favorites! With turkey, cheese, and pretzels, you can keep it simple while topping off the lunch with Vitaminis Gut Health to ensure they will be getting all the nutrients they need to continue the school day. 
Deli turkey 

Cheese cubes

Grapes

Pretzel crisps 

Vitaminis Gut Health 
The Mediterranean Box: 
Switch up lunch hour with the mediterranean box! Adding unique foods like Kalamata olives and rainbow carrots helps your children expand their palette and become accustomed to new flavors! We added our Vitaminis Immune Support into the mix for an extra boost in Zinc and Vitamin C
Deli Turkey  

Kalamata olives 

Rainbow carrots

Celery  

Hummus 

Vitaminis Immune Support
The Sweet Classic Box: 
Keep it sweet, keep it classic. This box incorporates turkey, pretzels, apples, greek yogurt… and of course Vitaminis Gut Health! All this to say, that the sweet classic box is packed with protein and fiber for your kiddos school day. 
Deli Turkey

Pretzel Crisps

Apple Slices 

Greek Yogurt with honey

Vitaminis Gut Health 
The Bagel Box: 
A unique take to lunch with the bagel box! Between the cucumbers and pita chips; topped with turkey, eggs and the dill cream cheese, your child will be the adventurous one at the lunch table. While you can be happy knowing they are getting all the nutrients they need. We recommend completing this lunch box with a Vitaminis Gut Health to really seal the deal in nutrients! 
Cucumbers 

Pita chips 

Deli Turkey 

Hard boiled egg 

Dill cream cheese dip 

Vitamins Gut Health
We hope you enjoy a new take on lunch this year. Enjoy seeing the smile on your kids face as they go throughout their days happy and healthy all school year long!