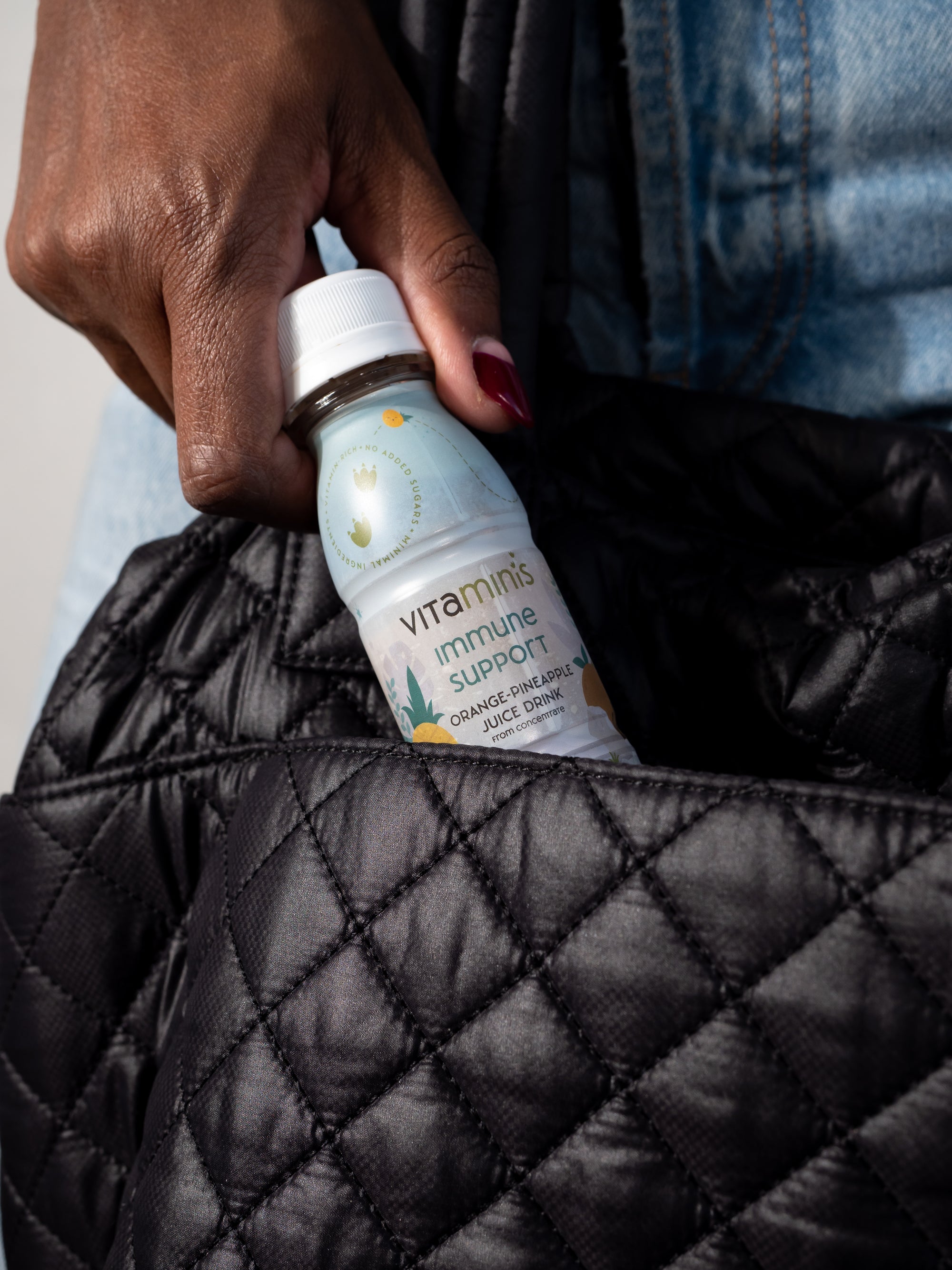 Future Planning: An Alternative to Plastic Packaging for Vitaminis
Since the launch of Vitaminis, we have focused on gathering feedback from VitaFams on all aspects of the product, from taste and use cases to pricing and packaging. One of the most frequent concerns mentioned has been the fact that at present, Vitaminis is packaged in plastic bottles. While convenient for little hands, we agree that this isn't the best for our shared planet, and we wanted to talk transparently about our efforts around a better long term solution.
First, Vitaminis current packaging is recyclable, and we of course encourage you to do so. We've even had folks get crafty with the bottles, using them for many other household uses because of the perfectly portioned size- think bud vases or musical shakers, always a favorite kiddo project.  
Next, share your thoughts with us on options to potentially partner with a charity and/or donate a portion of profits to offset our impact while we search for a more sustainable solution. We're always all ears and would love the input of our customers, either right here on the blog or over on social. All suggestions, big and small, are equally welcome as we believe the responsibility towards a cleaner, greener planet is one shared by each and every one of us living on it!