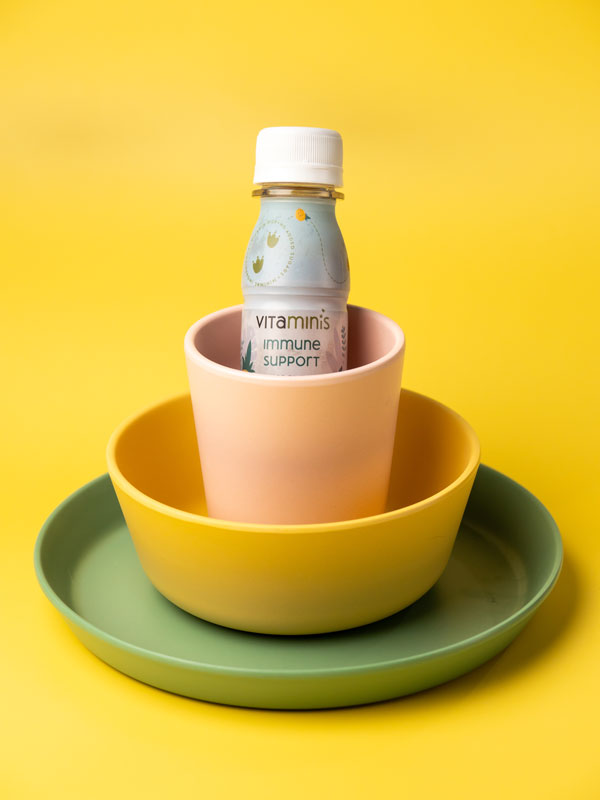 Breakfast, Lunch & Dessert: the Versatility of Vitaminis
This installment of #MiniMorsels is a Triple Threat, just like Vitaminis super supplment combination of Vitamin C, Magnesium and Zinc. We're serving up ideas for Breakfast, Lunch and a tasty treat to beat the heat, a super quick, light and refreshing Dessert. Let's dig in!
Breakfast: instead of starting your kids day with sugary cereal, reach for protein packed Egg Muffins that can be customized, and also frozen, making them as easy as grabbing that box.  Swap your regular OJ with Vitaminis for immune support for a #perfectpairing
Lunch: kids tired of the same old PBJ?  Try it "sushi style" with this fun new take from @SuperHealthyKids (tired of PBJ in general? Try these other filling ideas).  Perfectly portable for a park picnic or packable in a fun lunch bento box, and another #perfectpairing when you add Vitaminis as the beverage option.
Dessert: we're just going to say it, we've found the perfect dessert.  Quick, easy, delicious AND with vitamins and nutrients?  Plus you'll be the coolest (pun intended) parent around when you serve up Vitaminis Shaved Ice.  Whether you actually own a shaved ice machine or simply use your blender, this two step recipe couldn't be more simple.  First, shave the ice, second, scoop into bowls (bonus points for using those fun cones) and top with a Vitaminis. The kids will be wowed and you'll love knowing their ending their day on a high (nutritional) note!