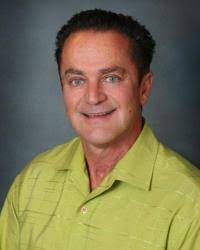 Ask the Expert: Featuring Dr. Louis Iorio, Pediatrician
When you've got a question about your kids' health, who do you call?  Whether your mom, mom tribe, or good old Google , we're all about the power of a strong village when it comes to raising littles.  That said, we also trust the experts, so today we turn to our #1 go-to source when it comes to kids' health, your friendly neighborhood pediatrician. 
Dr. Louis Iorio is just that for families in and around the Mesa, AZ area, and has been practicing for over 30 years.  Grateful for a few minutes of his busy schedule, we grilled him with a quick Q&A on supplementation: 
Vitaminis (VM): Hi, Dr. Louis and thanks again for your time in talking supplements. 
Dr. Louis (DL):  Of course, it's a big topic for many adults and kids these days.  I use them myself and also recommend them to many of my patients. 
VM: Good to know, what are the main reasons you recommend them, and when you do, what types of things are you looking for to know it's a good supplement? 
DL: While I always advocate for proper nutrition through whole foods, fruits and vegetables, supplementation can be helpful to address overall health and particular ailments.  When assessing supplements, I look for natural solutions with clean ingredients, and especially for kids, no or low amounts of added sugar. 
VM: We couldn't agree more! We aimed for the same in formulating Vitaminis. Which supplements do you recommend most for kids? And is there a form you prefer? 
DL: Magnesium, Zinc and Vitamin C are all important for immune system function, which we all have heightened awareness of these days.  As another benefit, Magnesium also helps with sleep and relaxation, which is helpful for many young children (and their parents!). Another one would be Vitamin D as it's also important for immune system function and many people, adults and children alike, struggle to get enough of it. 
VM: Interesting. So we are hitting on 3 of the 4 you mentioned.
DL: Regarding formats, obviously there are pills, but kids don't always do well with those, so gummy vitamins have become popular.  Beyond typically having added sugars, gummies can actually be a choking hazard, which many parents don't realize.  I think a drink like Vitaminis could be a good solution for a child who has trouble with other forms.
VM: We hope so! We developed Vitaminis as a better beverage, with the boost of nutrients blended to deliver maximum immune support.  Thanks Dr Lou for your time today, and for all of the great information. 
DL: Always happy to chat about ways to help keep kiddos healthy - it truly is a team effort and hopefully your neighborhood pediatrician is a big part of your kids team!