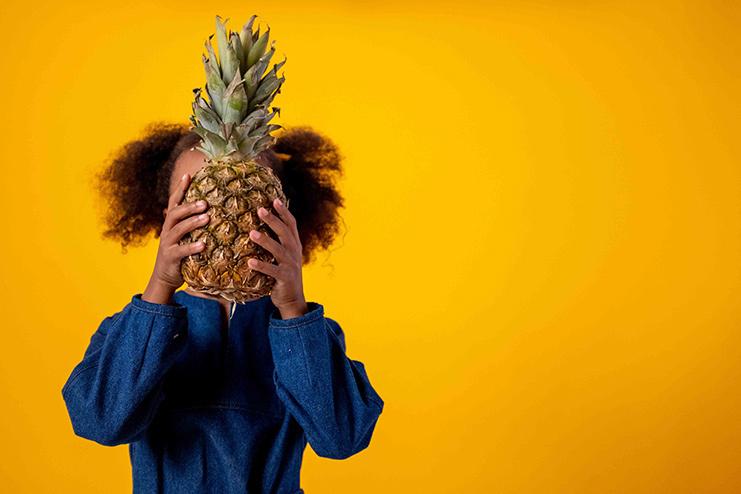 C is for Cold, Vitamin C is for Getting Rid of One
When it comes to warding off illness such as the common cold, Vitamin C is Super Supplement #1 in Vitaminis Immune Support. Naturally occurring in both oranges and pineapples, Vitamin C supports immune health and provides antioxidants that help protect the body from disease. It's also vital for improving iron absorption, making collagen that promotes healing and strengthening teeth and bones, all crucial for childhood development.
How do you ensure your littles are getting enough Vitamin C? The good news is that it can be found in a variety of foods including the most commonly associated, citrus fruits (lemon and grapefruit in addition to the above) as well as berries, cantaloupe and veggies like tomatoes and bell peppers.
And exactly how much do they need? The average daily recommended amount of Vitamin C ranges by age with kids 4-8 needing 25 mg per day (but not more than 650mg), and kids 9-13 needing 45 mg per day (but not more than 1200mg). Exceeding these limits has the potential to cause an upset stomach and lower doses are actually more easily absorbed.
While you may not be able to stave off the sniffles completely, extra Vitamin C has been shown to shorten the length of a cold (by about 14% in children), which, as any parent of a sick child ever knows, is everything.